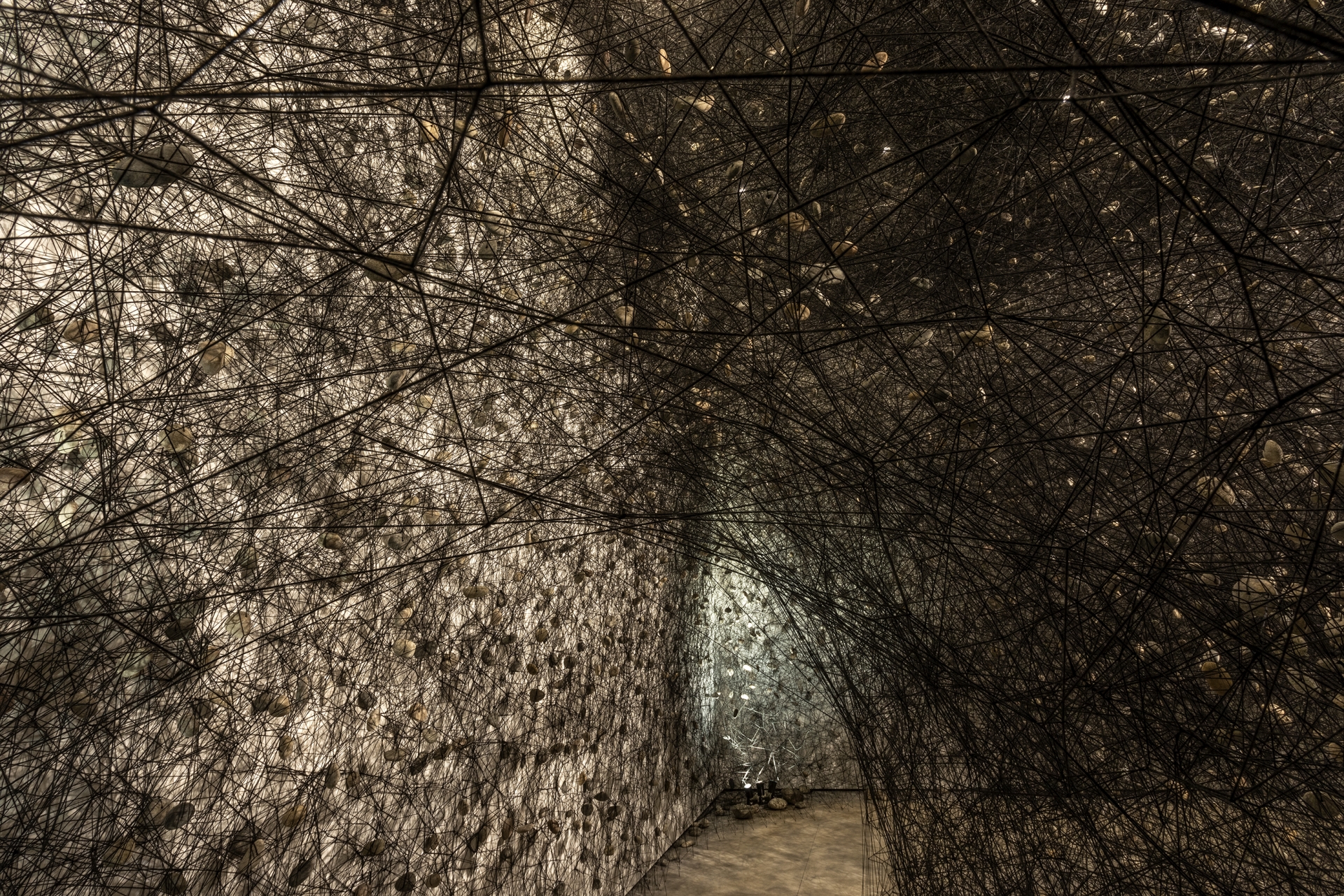 In the beginning was… was created in an area adjacent to the minerals and geology visitor's centre, bringing to life the artist's desire to link the work with the location of PLANTA and its origins
In the visitor's centre, the origin of the aggregates, their formation and characteristics are all explained through geological mapping, starting from their origin as a consequence of the deposit of sediments that the Segre river dragged up and transported over thousands of years. Through a natural process, the stones have become the start of a new cycle, through which they will be transformed and take on different forms.
The artist designed a web of threads and suspended stones, which dangle from the ceiling down to the height of the visitors who, once inside the installation, are covered by more than six metres of webbing.
The fact that the installation was intended to be permanent required a comprehensive technical analysis that would guarantee its viability and permanence over time. Sorigué's technical advice allowed Shiota to work with stones for the first time on an installation designed to last.