Research project
Bill Viola gives us the essence of the human being, what defines us, and the space that surrounds the piece leads us to the origins of architecture: the material used to build this interior is a system of pressed, unbaked earth, a thousand-year-old technique recovered to create a space with a sober, natural and pure atmosphere, where the artistic installation can be displayed in all its solemnity. When you enter this space as a spectator, you come into a dark room, dominated by three large screens.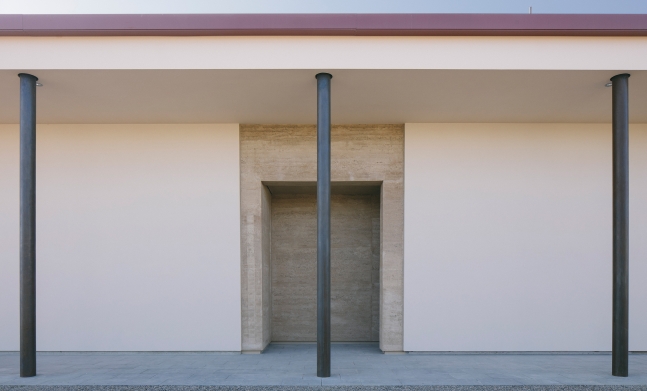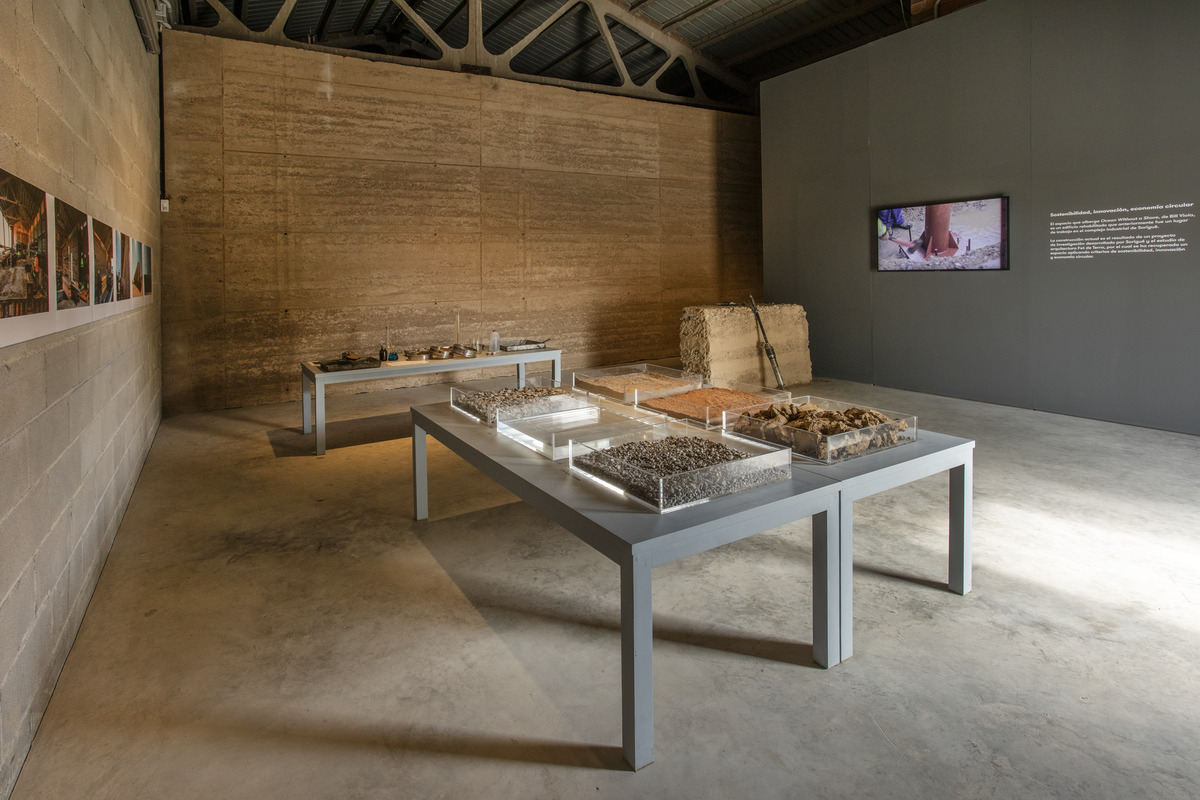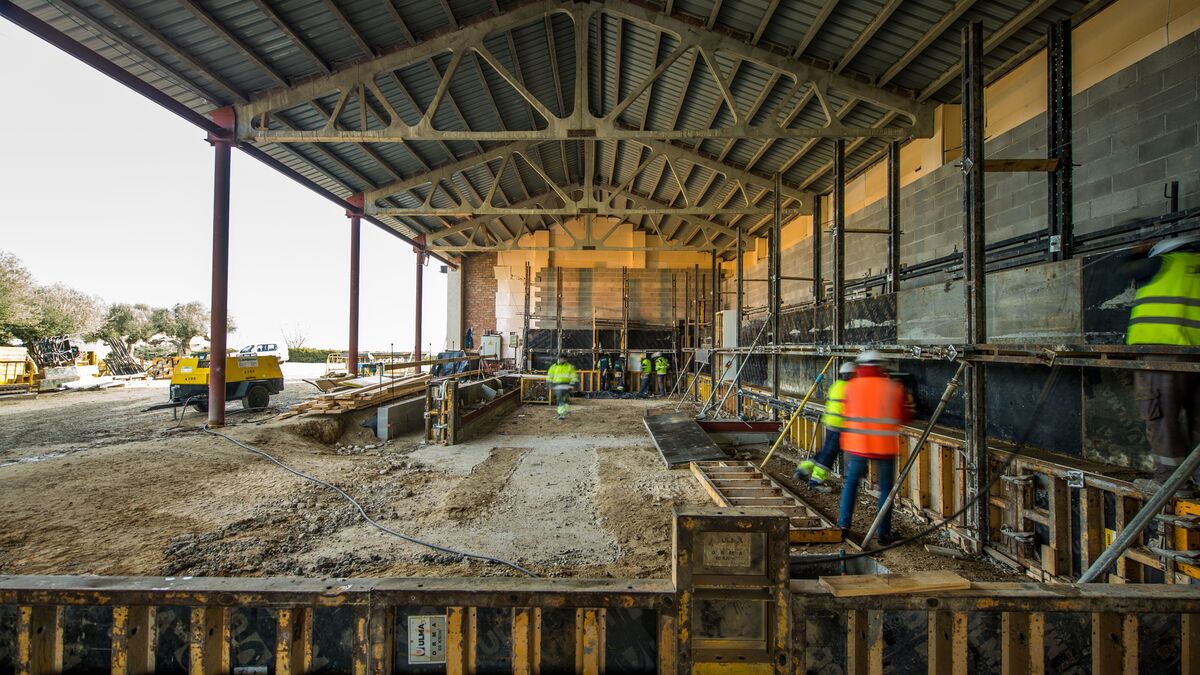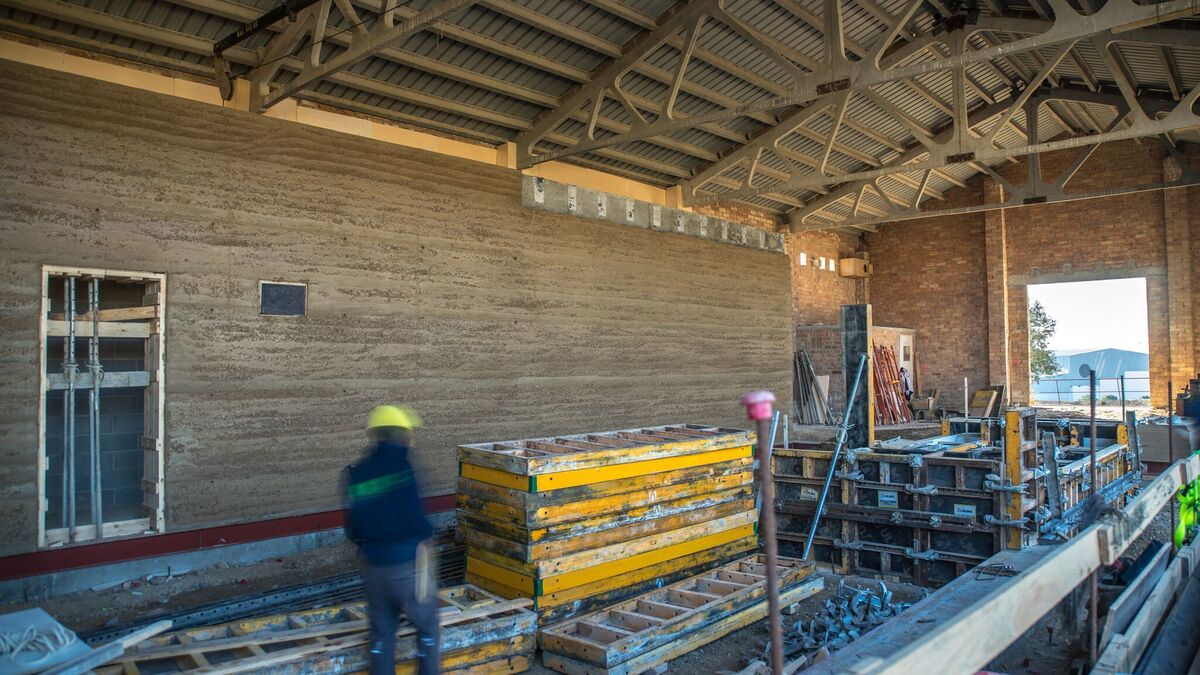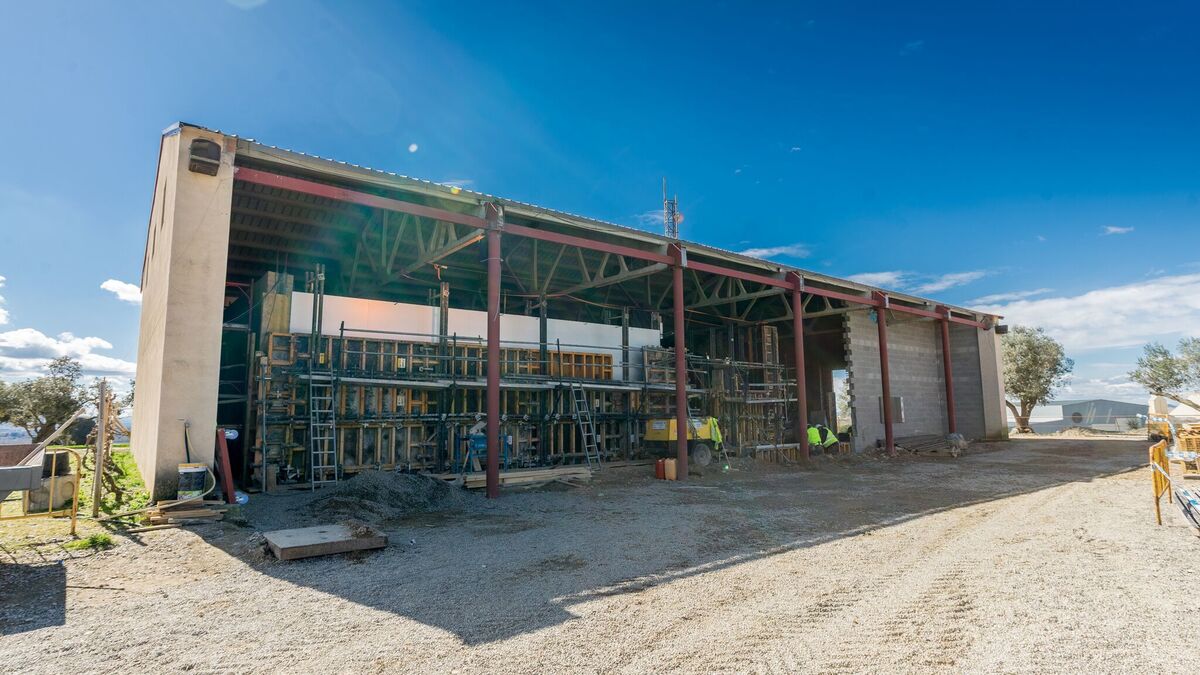 A former agricultural space was renovated for this project, transformed using a construction system that was the result of a joint research project by Sorigué and Fetdeterra. Consequently, the earth from this same gravel bed was used to build the walls and, for the first time, a flat roof with a single light, made of compacted and reinforced earth. The additive-free mixture includes a bi-product of the company's production process, the slurry left after washing the sand and gravel.
This use of waste guarantees sustainable building, encouraging the circular economy and backing innovation, meeting the PLANTA project's goals. This project was conceived from the outset to be environmentally friendly, clearly intending to minimise its impact by allowing the original material from the site to return to the land.