In the area surrounding PLANTA, the Sorigué group is carrying out an environmental restoration process to conserve the landscape and its value.
The gravel extraction areas have been recovered through farming, particularly growing olive trees that bring new life to the earth. This ecological development demonstrates the utmost respect for the environment, both in use of resources such as water and energy and in terms of coexistence and preservation of native fauna and vegetation. All restoration and subsequent handling of crops make full use of the industry's knowledge and resources, always seeking to limit the environmental impact on the area.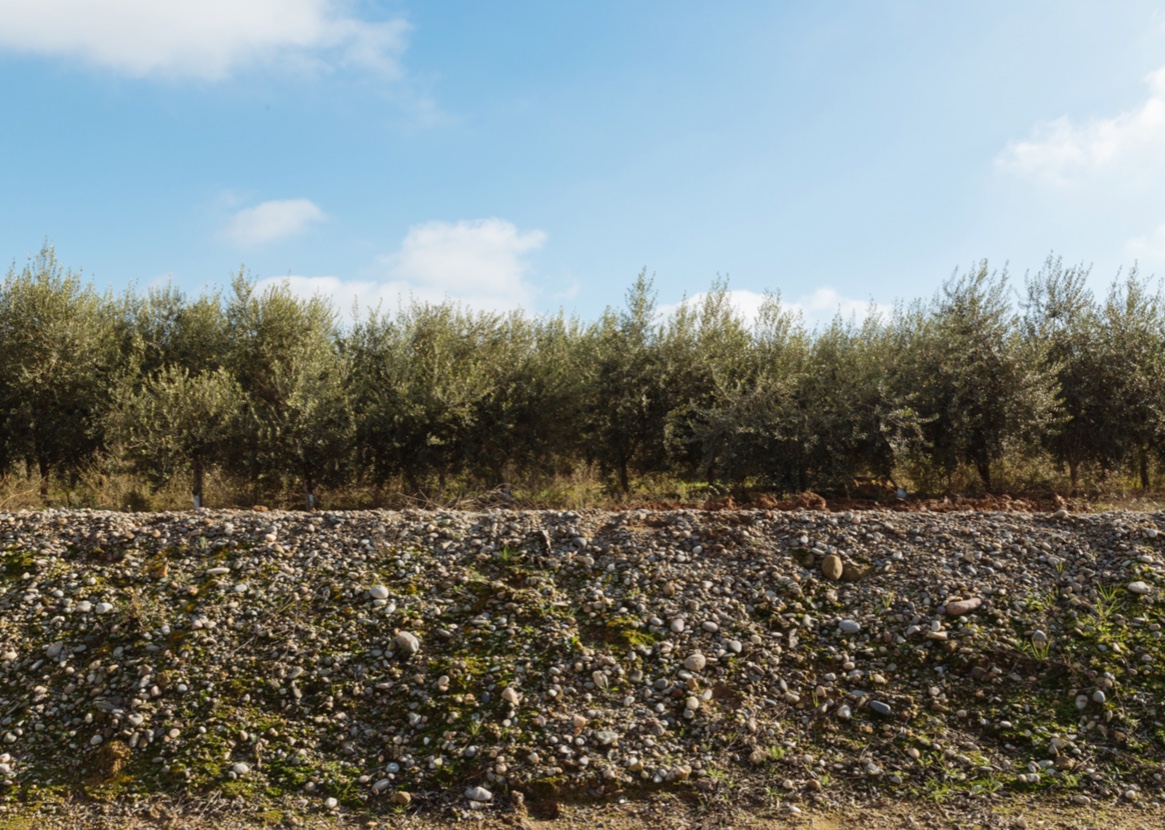 The Sorigué group makes its own olive oil: SIMBÒLIC, grown and produced within the PLANTA project surroundings. This oil is the result of the environmental recovery process in this area and symbolises Sorigué's intention to return to the soil.
The oil press, built in 2012 and fitted with advanced cold extraction systems, is located in the same industrial complex and its proximity to the crops cuts the time from harvest to production, vastly improving the quality of the oil.